We distributed food materials to Premametta coaching students and staff on 2 July 2021.
They live in a islated land because of the caste system. They are called "Maha Dalit". Their status is the lowest according to the caste system.
Their lives were difficult to begin with and the pandemic has made them even more so…We would like to keep helping them.
We prepared the items to be distributed in advance.
The bag contains: Rice, Beans.Flour, Sugar, Salt,Musterd oil,Saop.
On the day of the event, we asked people to gather wearing masks and distributed the materials in a short time.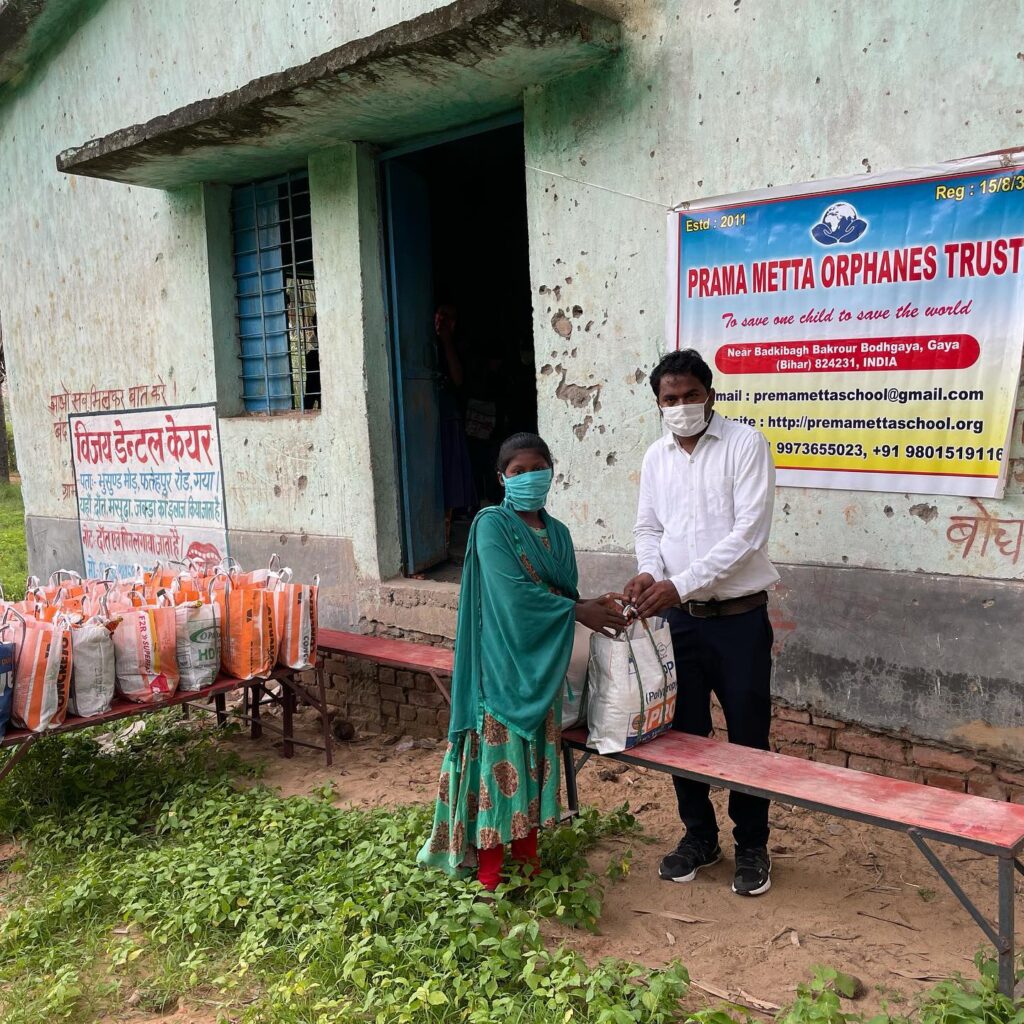 We don't have much to give away, but we hope it helps!
Thank you for your support.