We had the special and wonderful day on 9 August 2023.
Mr. Nakagawa, the Consul General of Kolkata, his wife, and Vice Consul visited Premametta Japanese Language School to meet our TITP students.
They listened to us very sincerely.
We were very nervous to meet them but  surprisingly all of them were so nice to us.
After that they came to meet Prema metta school students, too. We can only thank him for taking time out of their busy schedule
to visit the Premametta School, as they were heading directly to the airport and returning to Kolkata without even eating lunch.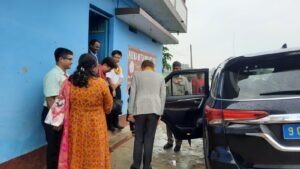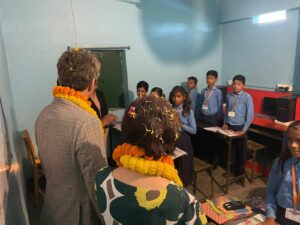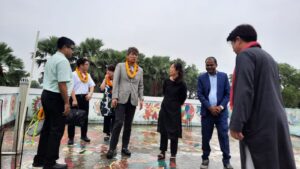 Although It was raining a little, they went up on the roof to see our villages.
We are lucky to have had this opportunity.
Thank you.