Diwali or Deepavali  is a festival of lights and one of the major festivals celebrated mainly by Hindus, Jains and Sikhs.
The festival lasts five days, it is one of the most popular festivals of Hinduism. Diwali symbolizes the spiritual "victory of light over darkness, good over evil, and knowledge over ignorance".The festival is widely associated with Lakshmi, goddess of prosperity.
This year, it started on 12 Nov. Before the festival we have to clean and wash all things to invite goddess of Lakshimi.
On the first day of festival, we have to go shopping to buy something new. and second day, the day to buy Indian sweet,
3rd day is the important day, we do Lakshimi puja, 4th day is a new year of Hindus and today is the last day.
On Diwali, houses are lit up with oil lamps, candles and colourful electric lights. Traditionally, the earthen lamps with cotton wicks are lit in most of the houses.
We also lighted up with lamps and electric lights.
Light is significant in Hinduism because it signifies purity, goodness, good luck and power.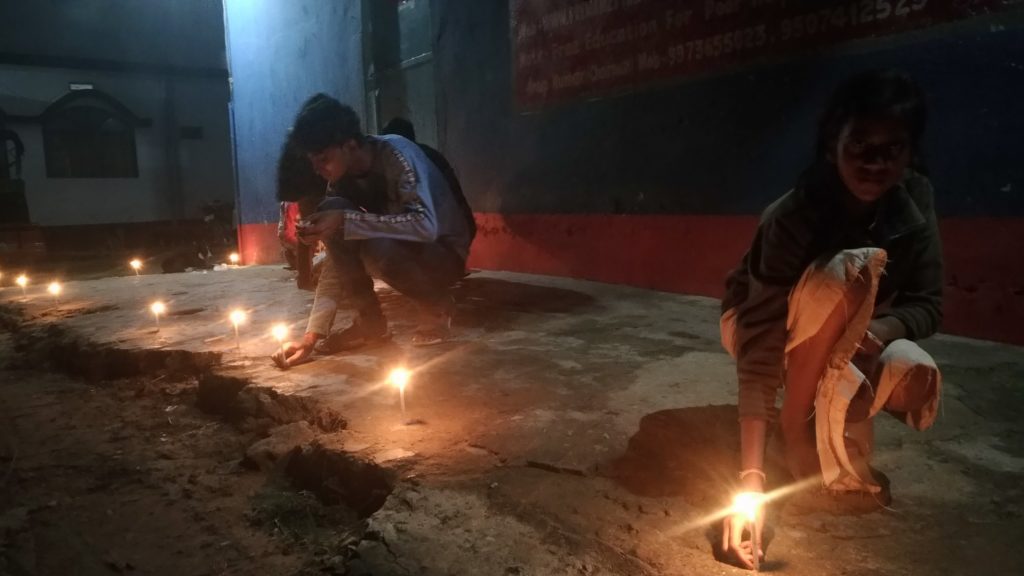 May the light of the diyas ( oil lumps ) guide us towards the way of wealth and prosperity. Happy Diwali!