Last month, on April 20th, we were invited as a guest teacher at Shinagawa Etoile Girls' High School, where Premmametta School's current female students and graduates had the opportunity to interact with each other through ZOOM in February this year.
They welcomed us with a welcome board at the entrance and in the classroom.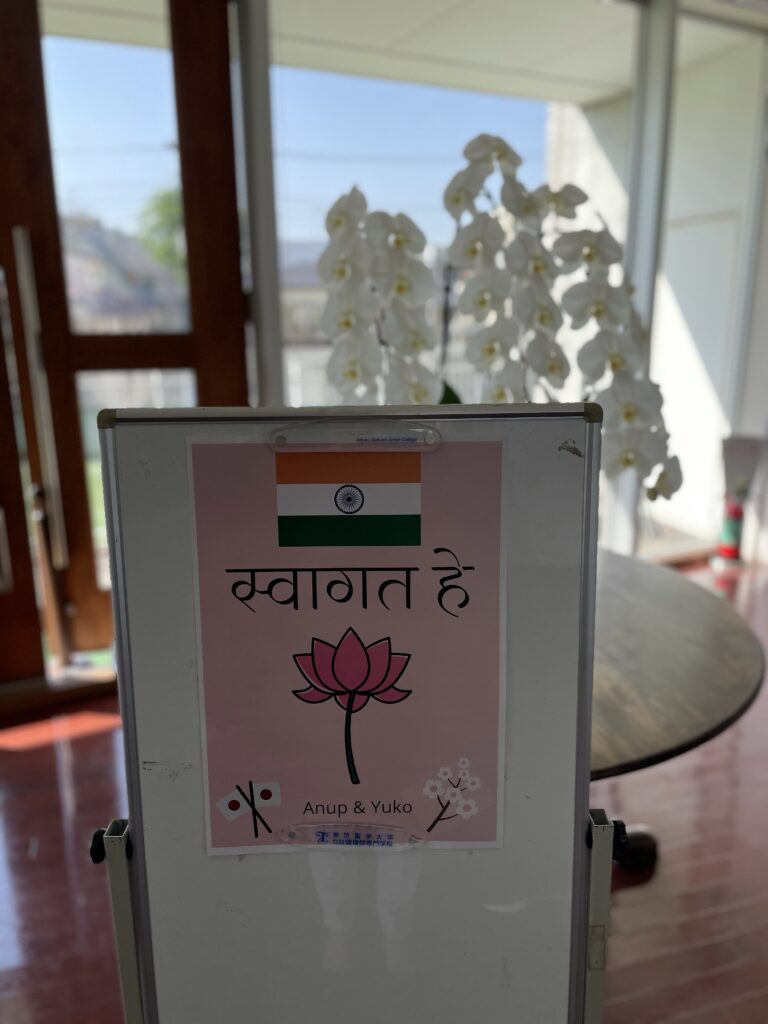 स्वागत है Welcome in Hindi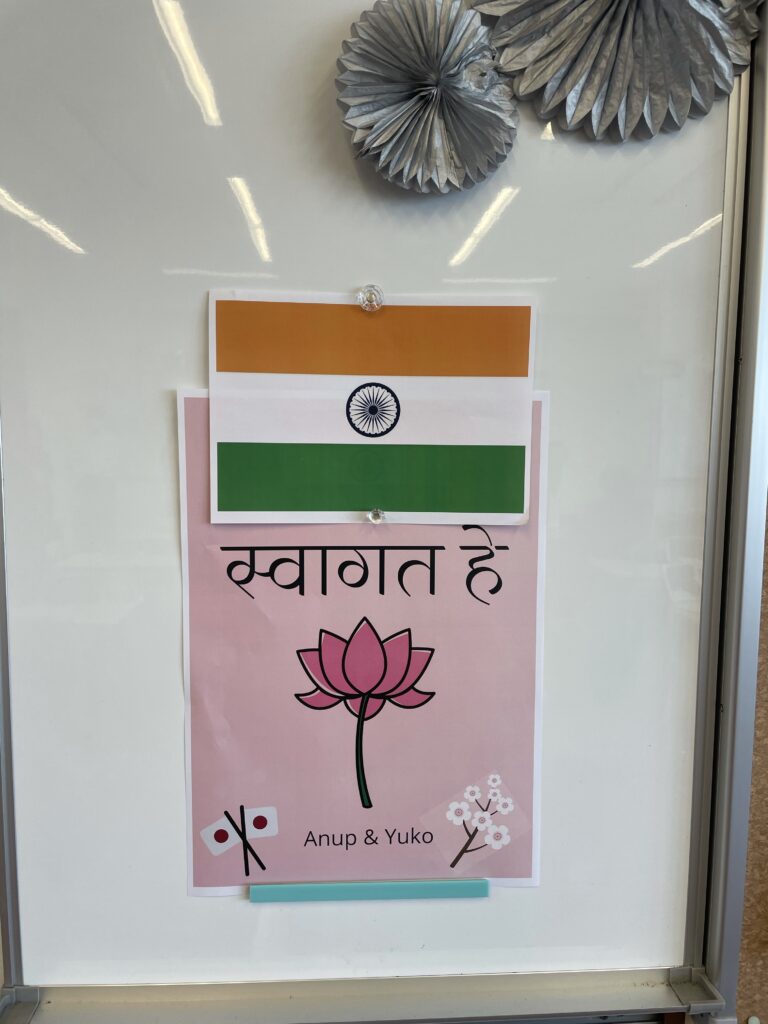 On the board in the class room.
This time, we visited the English classes of the first to third graders of the International Career Course and observed their classes. After that, we talked about:
Prema Metta School
Why did Kumar start the school?
The life of the children who attend the school and the people of the surrounding villages
The environment in which the girls live
After we finished speaking, the students asked me questions about the caste system in India and the marriage age of the girls. There were many questions, especially about the caste system.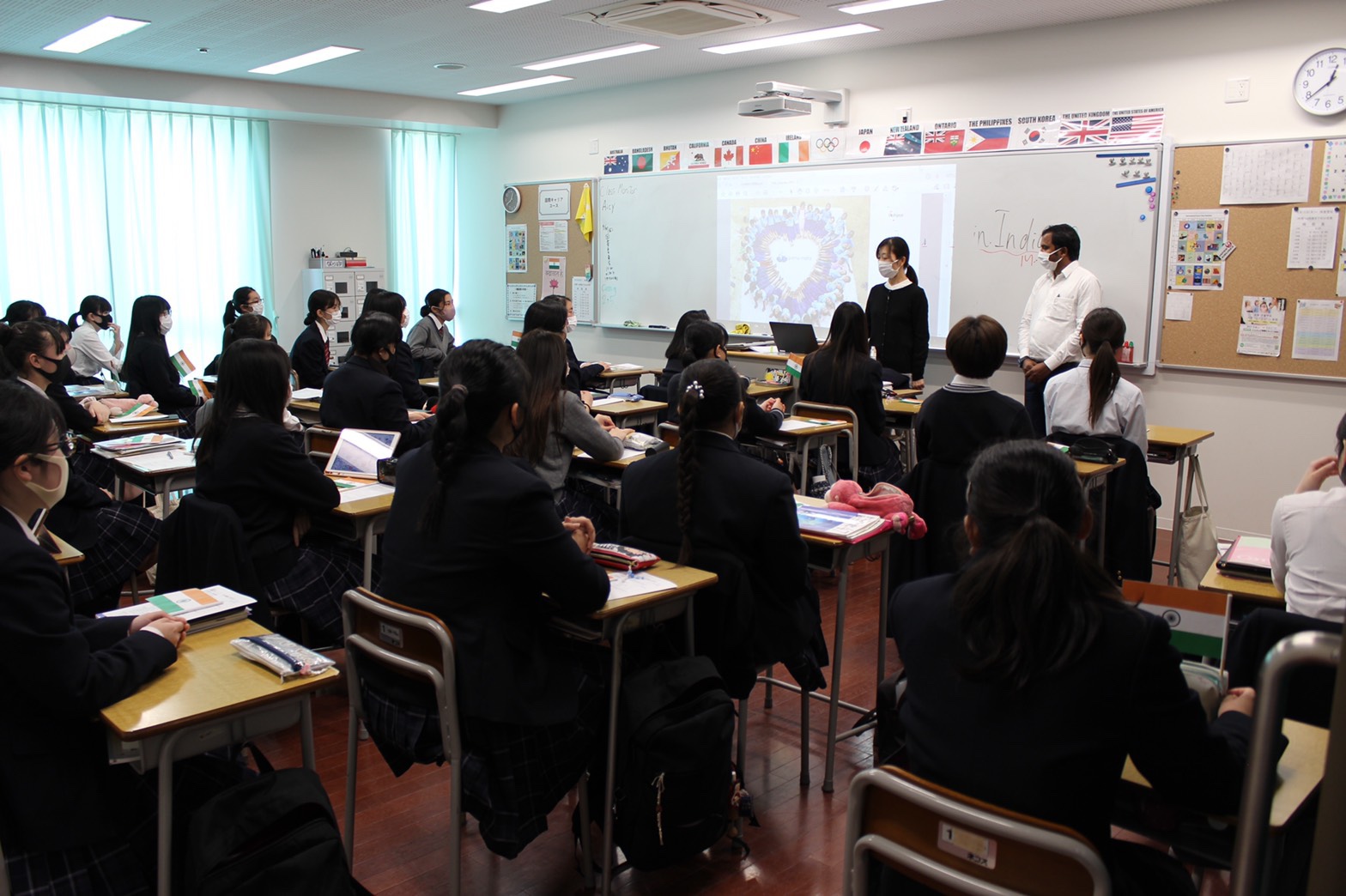 We hope we were able to tell them a little bit about the situation in India that they don't learn in textbooks, and about the lives of girls of the same age who are born and live in rural areas.
We also received a lot of inspiration. We hope to reflect what we have learned in the curriculum and facilities of the girls' school in a low-caste village away from the city of Bodhgaya.
Anup Kumar, who visited a Japanese high school for the first time, said, "This is the first time in my life that I have visited a high school in a foreign country. I have already known about Japanese manners but again I was impressed by the manners and hospitality, and it was wonderful to learn about the teachers' teaching attitudes and language use, and to see that they teach in a way that is very easy to understand. I thought it was wonderful to know that the teachers were teaching in a way that was easy to understand. I felt like students were in heaven!"
We would like to continue to provide opportunities for our students and graduates to interact with students from Japan and other countries and to connect with the world.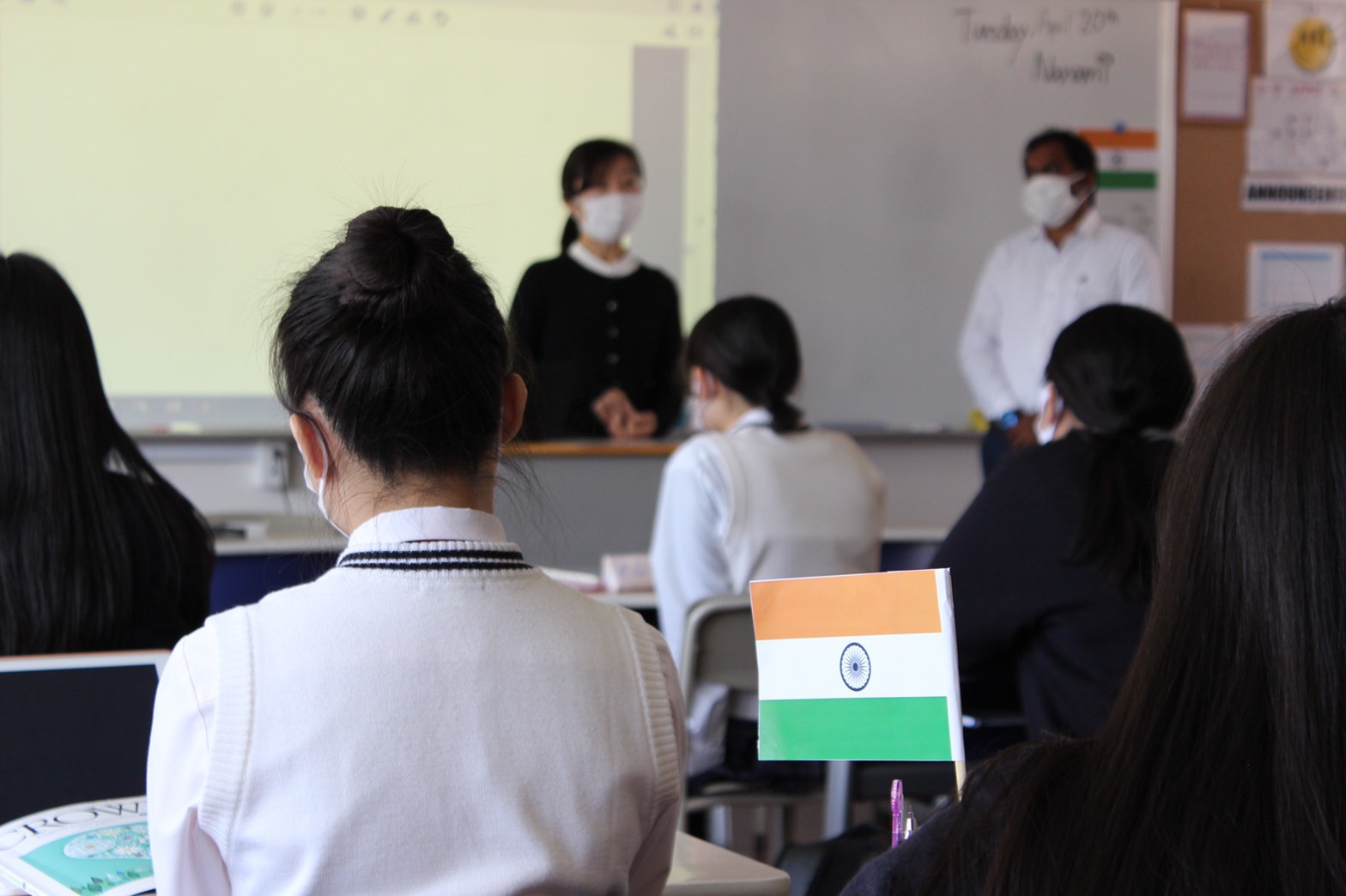 Handmade Indian national flag
We thank our friend to make such the precious opportunity, also thank all people having us!