We asked an impression to students and teacher about talking to pupils in Japan the last Saturday.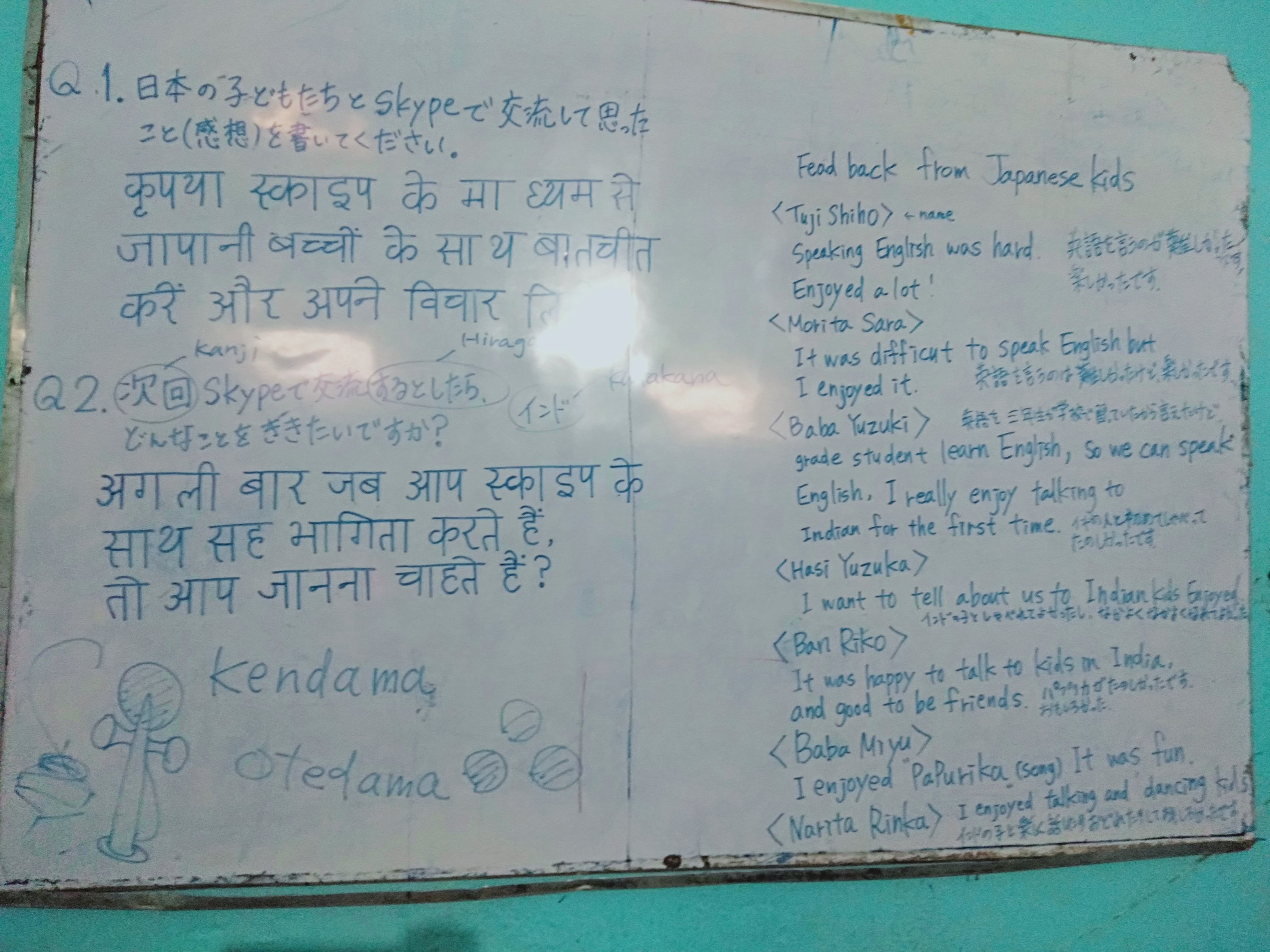 From Students
Sweety Kumari
Speaking Japanese children was hard. Enjoyed a lot.
Banti Kumari
I enjoyed talking and dancing with Japanese kids.
Durga Kumar
It was happy to talk to kids in Japane.
Rinki Kumari
It was happy to talk to kids in Japane.
Jitendra Kumar
My dream is to go to Japane because I see all places and schools.
Prince Kumar
First time talking and question and answer with Japanese students. So I am very happy.
Ashki Kumari
It was difficult to speak Japanese children but I enjoyed it.
Niki Kumari
I like Japanese language but very hard.
Ravi Kumar
This us my first time talk with you. I am very happy.
From Teachers
Shailesh
I am very happy. Japanese students were very good at talking and playing toy" Kendama" and "Otedama"
Vijay Kumar
I am feeling very well. Japanese kuds and Indian kids talking were with each other about question and answer.
It sounds that everyone enjoyed this programe.
Thanks!