Yesterday we prepared to distribute food to our students.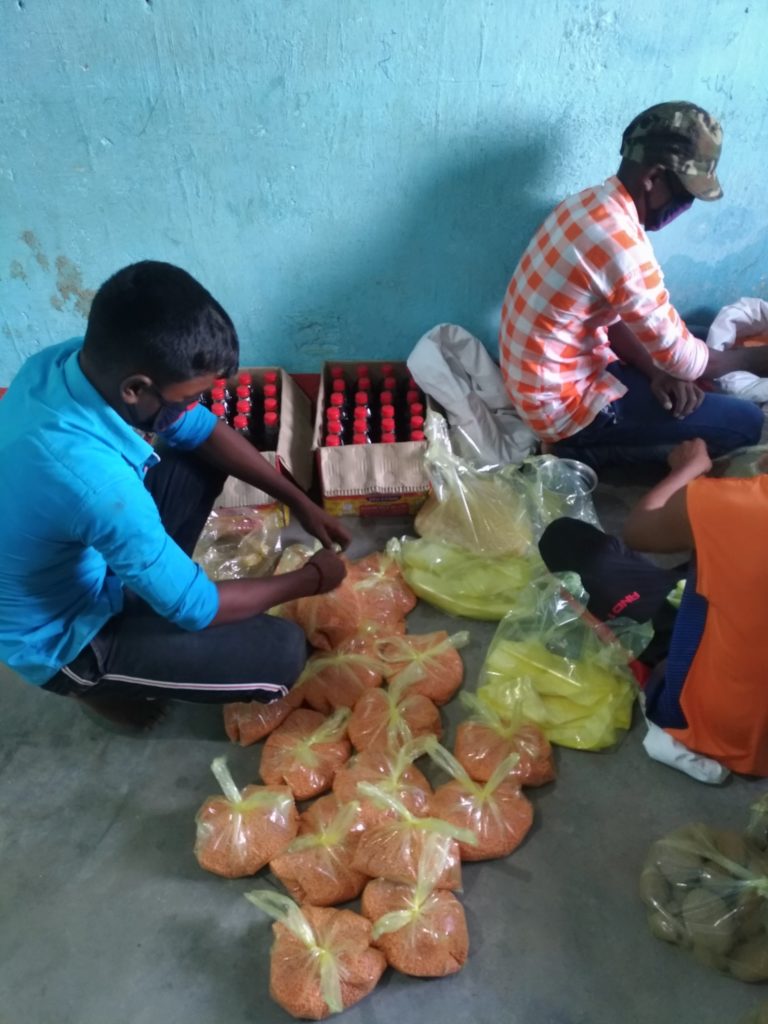 It will be 5th times to distribute dry food during lockdown.
We packed rice, beans, potato, masterd oil and soap.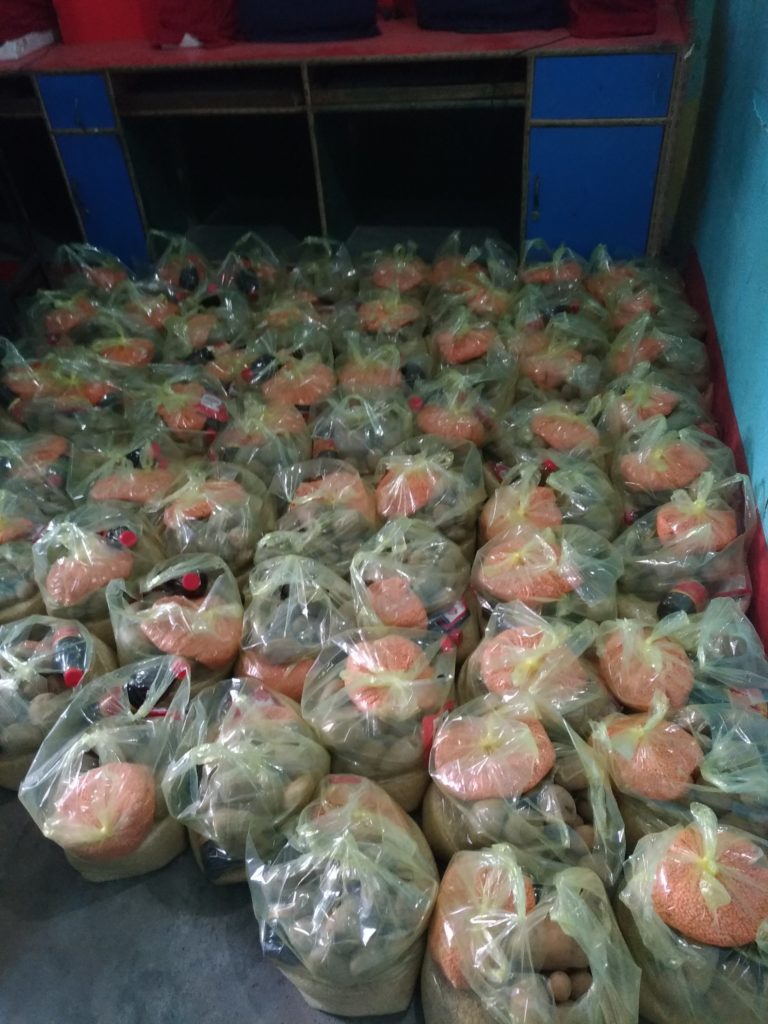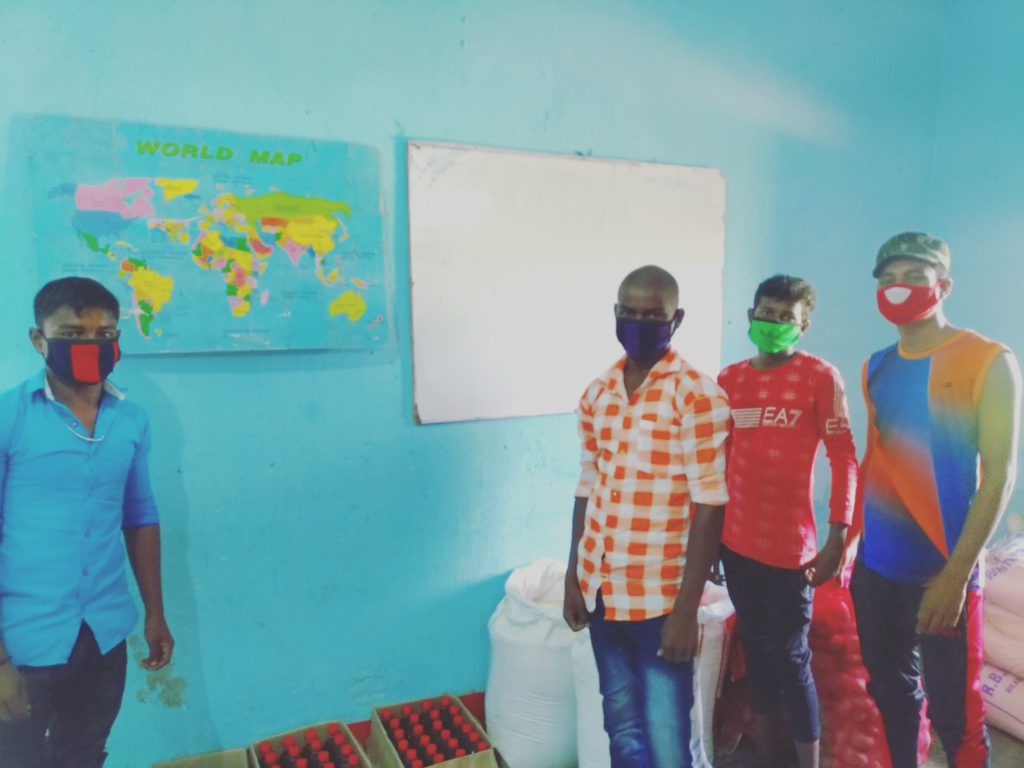 When we do something, always our graduates come to help us and they were kindly helping yesterday,too.
We are lucky, we have many supporters including them.
Thank you for your help too.