Last year, We went to see doctors at Apollo Hospital in Kolkata for get diagnosis of  Daulti Kumari who is a graduate of Prema Metta School.  She has problem on her leg since she was a little.
We had a plan to undergo further tests in January, but COVIT 19 began to spread so we were worried to travel here to Kolkata at that moment, after that  Lockdown has started.
We often check her health, Daulti says that she feels good so far. She helps house work like washing clothes or cooking for family. She still doesn't have a prosthetic leg, so she may be inconvenienced sometimes, but it seems that she is happy to be able to do normal things.
Bihar state Government decided to extension Lock down until 6 Sep. Also Lock down in India has not yet been released.
When the day comes when we can travel safety, we will go with her for a biopsy.
For her treatment, donations were collected through Japanese newspapers and SNS,many people kindly took the action for her.
We would like to thank all those who have donated for her future.
We will continue to update you on the situation, so please check our blog for updates.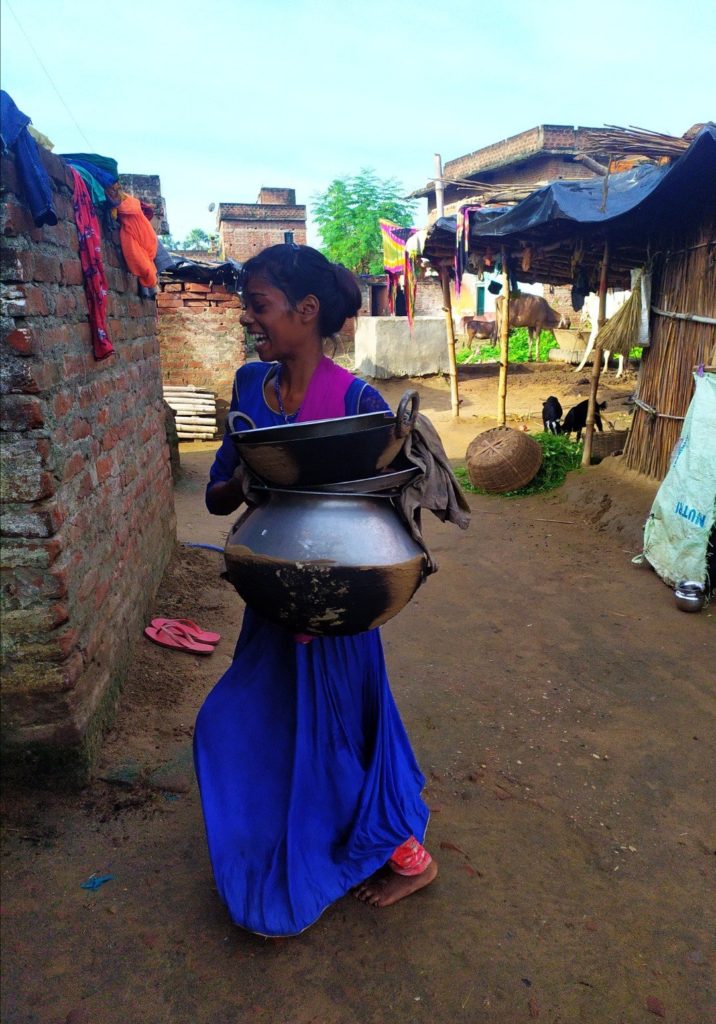 Her smile make us happy. We want to keep her smiling.
Thanks.