Bihar Government required all schools and colleges to close from 13 to 31 March because of the Corona viruses pandemic.
We were worried if our students can eat enough at home because we can't give lunch at school.
So we prepared some rice and beans to students. We liked to distribute them to students at school but Indian Government required people to stay at home especially under 10 years old and over 65 years old.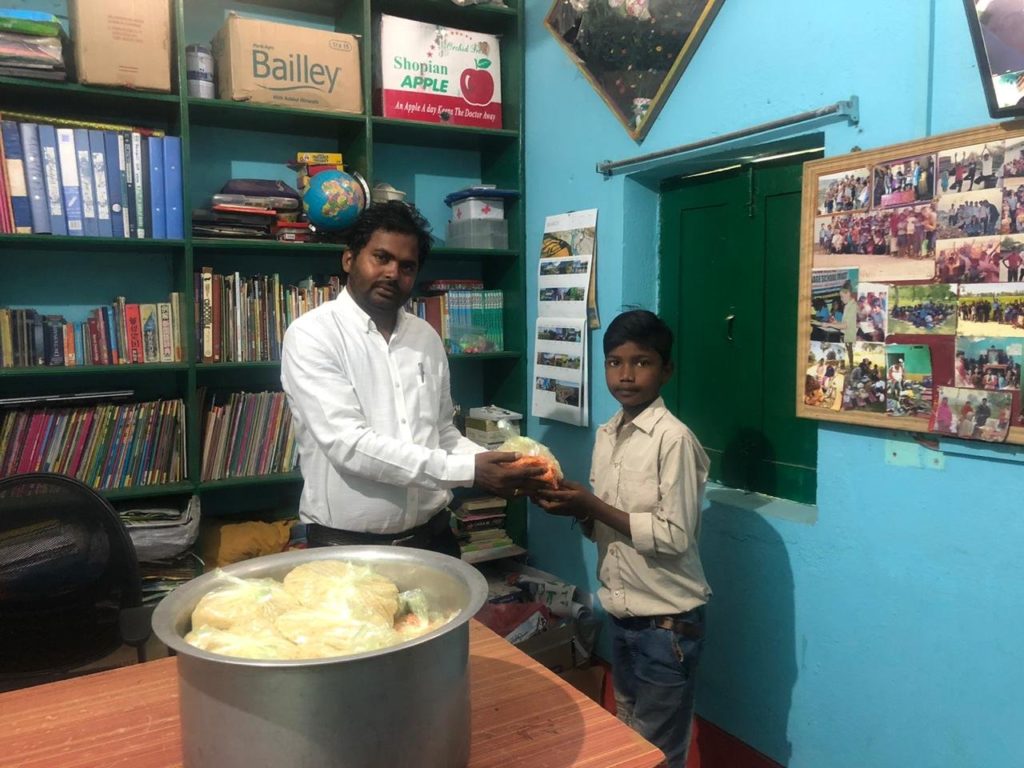 Some students could not go out then our principal visited villages where our students live in to distribute foods.
We would like to keep supporting them until school opens.